Daryl Mitchell - New Zealand stats, Net worth, profile, age, career info, records, career stats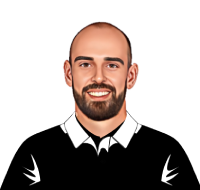 Full Name
Daryl Mitchell
Born
May 20th, 1991
Nationality
New Zealand
Role
Batsman
Career Stats
| Format | MAT | INNS | NO | RUNS | HS | AVG | BF | SR | 100s | 50s | 6s | 4s |
| --- | --- | --- | --- | --- | --- | --- | --- | --- | --- | --- | --- | --- |
| Test | 18 | 27 | 4 | 1316 | 190 | 57.21 | 2395 | 54.94 | 5 | 8 | 26 | 130 |
| ODI | 25 | 22 | 3 | 829 | 129 | 43.63 | 923 | 89.81 | 3 | 2 | 14 | 66 |
| T20I | 53 | 50 | 10 | 1047 | 72 | 26.17 | 767 | 136.50 | - | 5 | 40 | 69 |
| T20 | 185 | 165 | 39 | 3974 | 88 | 31.53 | 2938 | 135.26 | - | 18 | 162 | 251 |
| List A | 114 | 104 | 12 | 3558 | 129 | 38.67 | 4145 | 85.83 | 7 | 21 | 96 | 269 |
| 1st Class | 98 | 158 | 20 | 5653 | 190 | 40.96 | 11381 | 49.67 | 15 | 31 | 109 | 548 |
| t10 | - | - | - | - | - | - | - | - | - | - | - | - |
| Format | MAT | INNS | OVR | RUNS | WK | BBI | AVG | ECN | SR | 4W | 5W |
| --- | --- | --- | --- | --- | --- | --- | --- | --- | --- | --- | --- |
| Test | 18 | 18 | 109.1 | 331 | 3 | 1/7 | 110.33 | 3.03 | 218.3 | - | - |
| ODI | 25 | 10 | 38 | 213 | 11 | 3/25 | 19.36 | 5.60 | 20.7 | - | - |
| T20I | 53 | 10 | 14.5 | 148 | 8 | 2/27 | 18.50 | 9.97 | 11.1 | - | - |
| T20 | 185 | 86 | 195.2 | 1798 | 76 | 4/32 | 23.65 | 9.20 | 15.4 | 2 | - |
| List A | 114 | 64 | 306.1 | 1854 | 62 | 3/25 | 29.90 | 6.05 | 29.6 | - | - |
| 1st Class | 98 | 123 | 946.1 | 3037 | 98 | 5/44 | 30.98 | 3.20 | 57.9 | 3 | 1 |
| t10 | - | - | - | - | - | - | - | - | - | - | - |
TOURNAMENT STATS
Indian Premier League
| MAT | INNS | NO | RUNS | HS | AVG | BF | SR | 100s | 50s | 6s | 4s |
| --- | --- | --- | --- | --- | --- | --- | --- | --- | --- | --- | --- |
| 2 | 2 | - | 33 | 17 | 16.50 | 44 | 75.00 | - | - | - | 1 |
| MAT | INNS | OVR | RUNS | WK | BBI | AVG | ECN | SR | 4W | 5W |
| --- | --- | --- | --- | --- | --- | --- | --- | --- | --- | --- |
| 2 | 2 | 2 | 27 | - | - | - | 13.50 | - | - | - |
Plunket Shield
| MAT | INNS | NO | RUNS | HS | AVG | BF | SR | 100s | 50s | 6s | 4s |
| --- | --- | --- | --- | --- | --- | --- | --- | --- | --- | --- | --- |
| 20 | 30 | 5 | 1092 | 170 | 43.68 | 2265 | 48.21 | 4 | 4 | 21 | 104 |
| MAT | INNS | OVR | RUNS | WK | BBI | AVG | ECN | SR | 4W | 5W |
| --- | --- | --- | --- | --- | --- | --- | --- | --- | --- | --- |
| 20 | 27 | 289.6 | 915 | 35 | - | 26.14 | 3.16 | 49.71 | 2 | - |
Super Smash Men's
| MAT | INNS | NO | RUNS | HS | AVG | BF | SR | 100s | 50s | 6s | 4s |
| --- | --- | --- | --- | --- | --- | --- | --- | --- | --- | --- | --- |
| 25 | 22 | 6 | 519 | 68 | 32.44 | 377 | 137.67 | - | 2 | 23 | 36 |
| MAT | INNS | OVR | RUNS | WK | BBI | AVG | ECN | SR | 4W | 5W |
| --- | --- | --- | --- | --- | --- | --- | --- | --- | --- | --- |
| 25 | 22 | 54.1 | 538 | 20 | - | 26.90 | 9.93 | 16.25 | 2 | - |
Vitality Blast
| MAT | INNS | NO | RUNS | HS | AVG | BF | SR | 100s | 50s | 6s | 4s |
| --- | --- | --- | --- | --- | --- | --- | --- | --- | --- | --- | --- |
| 35 | 26 | 8 | 531 | 85 | 29.50 | 367 | 144.69 | - | 2 | 21 | 34 |
| MAT | INNS | OVR | RUNS | WK | BBI | AVG | ECN | SR | 4W | 5W |
| --- | --- | --- | --- | --- | --- | --- | --- | --- | --- | --- |
| 35 | 34 | 78 | 627 | 25 | - | 25.08 | 8.04 | 18.72 | - | - |
County Championship
| MAT | INNS | NO | RUNS | HS | AVG | BF | SR | 100s | 50s | 6s | 4s |
| --- | --- | --- | --- | --- | --- | --- | --- | --- | --- | --- | --- |
| 39 | 68 | 2 | 1974 | 178 | 29.91 | 3992 | 49.45 | 2 | 6 | 9 | 250 |
| MAT | INNS | OVR | RUNS | WK | BBI | AVG | ECN | SR | 4W | 5W |
| --- | --- | --- | --- | --- | --- | --- | --- | --- | --- | --- |
| 39 | 39 | 169.2 | 714 | 17 | - | 42.00 | 4.22 | 59.76 | - | - |
English One Day Cup
| MAT | INNS | NO | RUNS | HS | AVG | BF | SR | 100s | 50s | 6s | 4s |
| --- | --- | --- | --- | --- | --- | --- | --- | --- | --- | --- | --- |
| 9 | 8 | 1 | 260 | 102 | 37.14 | 315 | 82.54 | 1 | 2 | - | 24 |
| MAT | INNS | OVR | RUNS | WK | BBI | AVG | ECN | SR | 4W | 5W |
| --- | --- | --- | --- | --- | --- | --- | --- | --- | --- | --- |
| 9 | 7 | 40.1 | 217 | 5 | - | 43.40 | 5.40 | 48.20 | - | - |
The Hundred Men's
| MAT | INNS | NO | RUNS | HS | AVG | BF | SR | 100s | 50s | 6s | 4s |
| --- | --- | --- | --- | --- | --- | --- | --- | --- | --- | --- | --- |
| 8 | 6 | 1 | 136 | 57 | 27.20 | 104 | 130.77 | - | 1 | 4 | 10 |
| MAT | INNS | OVR | RUNS | WK | BBI | AVG | ECN | SR | 4W | 5W |
| --- | --- | --- | --- | --- | --- | --- | --- | --- | --- | --- |
| 8 | 6 | 8.1 | 76 | 3 | - | 25.33 | 9.31 | 16.33 | - | - |
LAST TEN MATCHES
| Title | NO | RUNS | HS | AVG | BF | SR | 100s | 50s | 6s | 4s |
| --- | --- | --- | --- | --- | --- | --- | --- | --- | --- | --- |
| England vs New Zealand | - | 4 | 4 | - | 14 | 28.57 | - | - | - | - |
| England vs New Zealand | - | 17 | 17 | 17.00 | 31 | 54.84 | - | - | - | 1 |
| England vs New Zealand | - | 57 | 57 | 57.00 | 52 | 109.62 | - | 1 | 1 | 6 |
| England vs New Zealand | 1 | 118 | 118 | - | 91 | 129.67 | 1 | - | 7 | 7 |
| England vs New Zealand | - | 14 | 14 | 14.00 | 7 | 200.00 | - | - | 1 | - |
| England vs New Zealand | - | 8 | 8 | - | 4 | 200.00 | - | - | - | 1 |
| England vs New Zealand | - | - | - | - | 1 | 0.00 | - | - | - | - |
| England vs New Zealand | - | 7 | 7 | 7.00 | 12 | 58.33 | - | - | - | - |
| Birmingham Phoenix (Men) vs London Spirit (Men) | - | 57 | 57 | 57.00 | 36 | 158.33 | - | 1 | 3 | 4 |
| Welsh Fire (Men) vs London Spirit (Men) | - | 15 | 15 | 15.00 | 23 | 65.22 | - | - | - | 1 |
| Title | OVR | RUNS | WK | BBI | AVG | ECN | SR | 4W | 5W |
| --- | --- | --- | --- | --- | --- | --- | --- | --- | --- |
| England vs New Zealand | 7 | 40 | 2 | 2/40 | - | 5.71 | 21.00 | - | - |
| England vs New Zealand | 2 | 10 | - | 0/10 | - | 5.00 | - | - | - |
| Birmingham Phoenix (Men) vs London Spirit (Men) | 2 | 21 | - | 0/21 | - | 12.00 | - | - | - |
| Welsh Fire (Men) vs London Spirit (Men) | 1 | 15 | - | 0/15 | - | 18.00 | - | - | - |
| Oval Invincibles (Men) vs London Spirit (Men) | 2 | 16 | 2 | 2/16 | 8.00 | 8.00 | 6.00 | - | - |
| London Spirit (Men) vs Trent Rockets (Men) | 2 | 19 | - | 0/19 | - | 9.50 | - | - | - |
| London Spirit (Men) vs Southern Brave (Men) | 0.1 | - | 1 | 1/0 | - | 0.00 | 1.00 | - | - |
| London Spirit (Men) vs Oval Invincibles (Men) | 1 | 5 | - | 0/5 | - | 5.00 | - | - | - |
| Warwickshire vs Lancashire | 13 | 29 | - | - | - | 2.23 | - | - | - |
| Lancashire vs Surrey | 4 | 44 | - | 0/44 | - | 11.00 | - | - | - |
ABOUT
Daryl Mitchell - New Zealand currently plays for New Zealand. Daryl Mitchell Age is 32 years old .
Daryl Mitchell statistics news , age career, and career statistics, live Bullscore ratings, Heatmap and video highlights may be available on Bullscore for some of Daryl Mitchell and New Zealand matches.
Daryl Mitchell-Cricket Participant profile displays all contests and games together with numbers for all of the games he played .