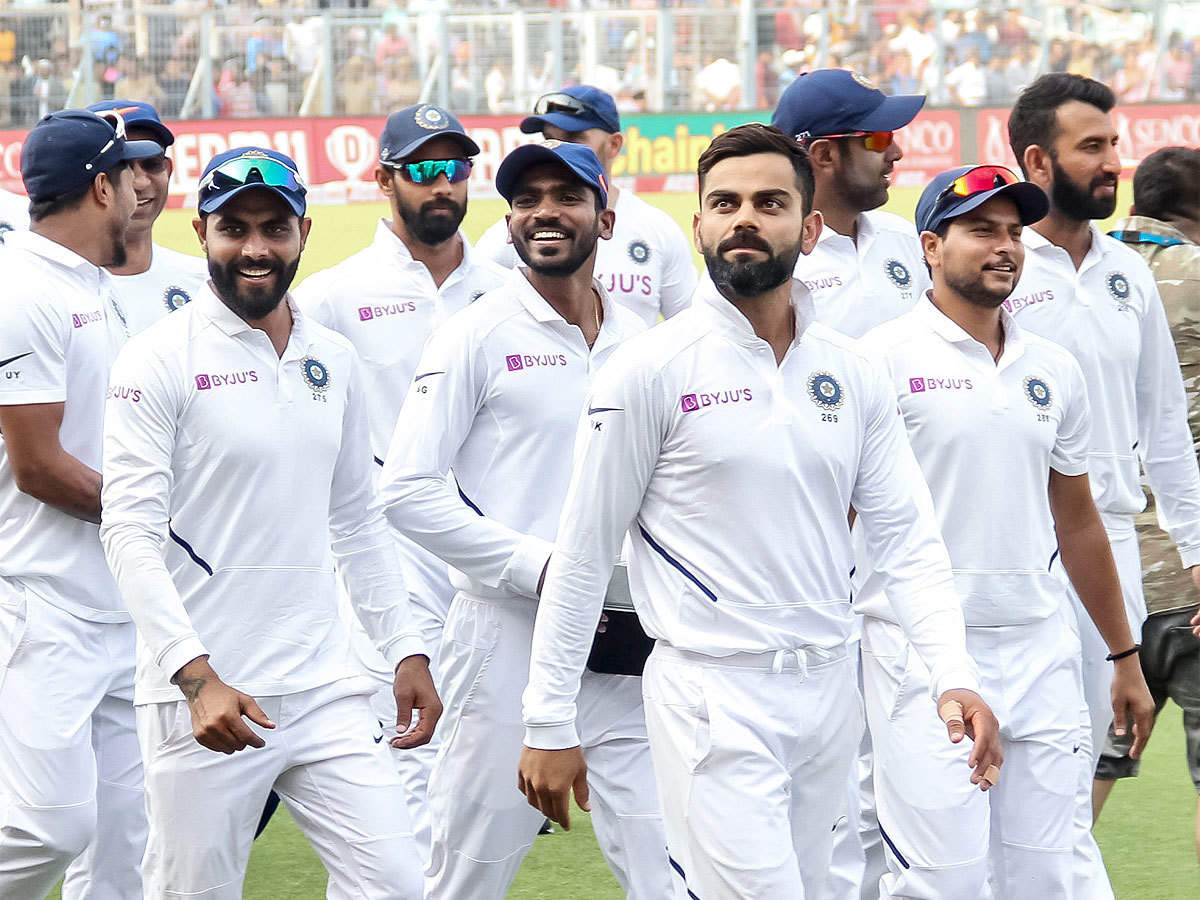 ICC is promoting the World test championship as "the decider for the best team in the world."
But Virat kohli does not think on similar terms. He said one series can not decide which is the best team in the world. We will not get carried away by the pitch with which they are raising this issue. He said India will treat it final as "the quest for excellence."
"If you are talking about Test cricket and deciding who is the best Test team in the world in one game over a period of five days, that's not the reality of the truth," Kohli said on Thursday during the pre-match media briefing. "It is not going to reflect anything for people who really understand the game and know exactly what has gone on in the last four to five years and how the teams have fared. You can very well look back at history and focus on things that didn't go your way. At the end of the day you realise you play sport and you are going to be beaten and you are going to win on a particular day."
The last ICC tournament India played was the champions trophy in the 2013 which it won under the captaincy of MS dhoni. In the 2016, India played the T20 world cup which it lost in the semi-final. Then came the champions trophy a year later, which India lost to pakistan in the 2017. In the 2019 world cup, Kane williamson's new zealand defeated virat kohli in the semi final. There are questions raised if he will be able to lift the ICC trophy.
If you win this game, cricket does not stop for us. If you lose this game, cricket does not stop for us. Our processes, our mindset is what matters to us the most and we are striving for excellence every day. And we step onto the field every Test match or every game that we play wanting to win. That's the most you can ask of your players – to stand up in tough situations and keep proving that you belong here and you take a lot of pride in playing for India.
"We have not come here to just play a one-off Test. We have come here to play six Tests in the English summer. Our players understand their strengths well and they understand how to utilise those strengths and they will do that during these six Tests."
While India head coach Ravi Shastri had said the WTC final would be the "biggest" match for India, Kohli downplayed the superlatives. Asked whether winning the WTC final would be on par with winning the 2011 World Cup, Kohli said he wanted India to treat it like another Test match without getting carried away. "For me this is another Test match that has to be played. These things are very exciting from the outside where there is so much importance and so much other extra stuff that's attached to one game and it sort of becomes do-and-die.