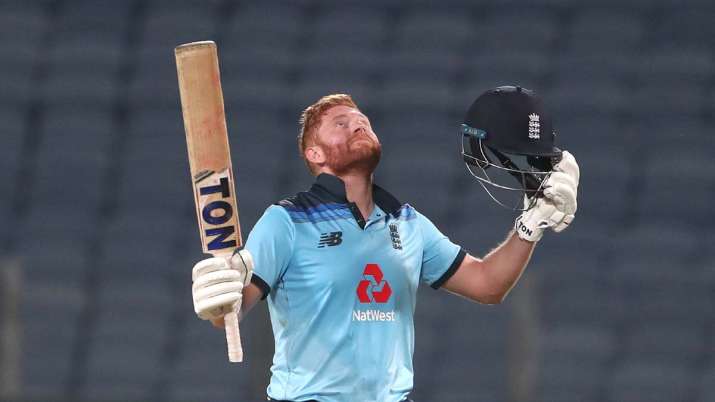 Jonny bairtstow has returned to the white-ball squad after the scan cleared him of the ankle injury. This will be much-needed news for England that grapples with injuries of many players.
Bairstow was playing for the Yorkshire against the Worcestershire when he was injured but he did not back out, stood the ground and continued to play with the help of the runner, scoring the 112 off the 51 balls and but he did not take to the feilding, soon after he left the his coach andrew gale thinking that he had suffered the ligament injury. 
Next day, he underwent various tests and scans to ascertain the extent of the injury, which showed that he did not have the deep injury that requires him to be out of the game. Then, he travelled to Cardiff to join his Squad that is due to play T20 against Sri Lanka.
Although the scans have cleared him of all the injuries and his swelling has settled down, it is still unclear if he will be able to play the first match against the T20. England management is not much worried and he has been named in the ODI squad of three match world cup super leagues that starts on 29 June. Bairstow's recovery is a significant boost for England as another major fast bowler Olly stone has suffered the serious injury that ruled him out of the squad.
Jofra Archer, Reece Topley and Saqib Mahmood are also missing the Sri Lanka white-ball series due to injuries.
Ben Stokes, who has not played a competitive game since April 12, is due to make his return from a finger injury on Sunday, when Durham plays Birmingham Bears in the T20 Blast and is targeting an England return during the T20I series against Pakistan from July 16.