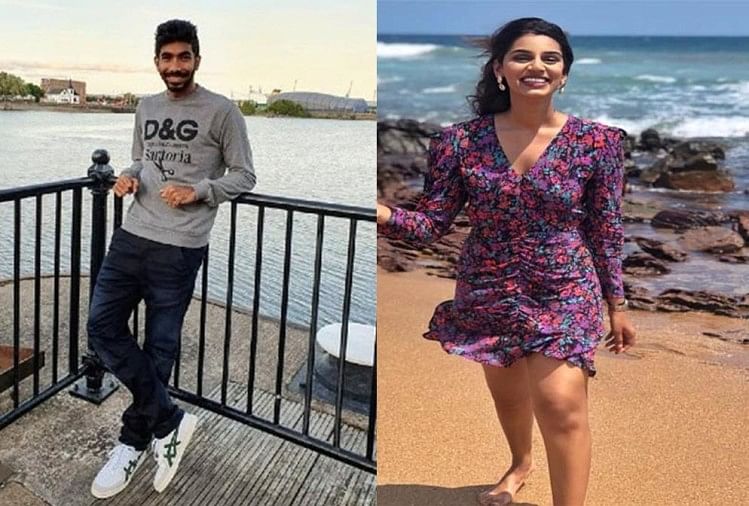 Jasprit Bumrah is expected to tie a knot with sports presenter Sanjana ganesan this weekend in Goa. Jasprit Bumrah has asked for absence from international cricket for the same reason. He has been given the permission to go on holiday by the BCCI. He will also not participate in the T20 between India and England. 
Sanjana ganesan is the anchor of Kolkata knight rider. She hosts a show called "knight club." If rumours are true, they came into contact with each other in the IPL. Sanjana ganesan is an ex-miss India finalist who started speaking for KKR.
So far, Jasprit Bumrah has never divulged details about his personal life. He kept his personal life away from the public. His decision to marry came as a surprise for many. 
Jasprit Bumrah has been the key player in India. He made his debut in international cricket in 2016. He has had no lookback since. He has performed exceptionally in all the formats becoming an integral part of the Indian squad. In IPL too, Jasprit Bumrah has made a mark for himself in the Mumbai indians. With the help of seamless bowling by the Jasprit Bumrah, Mumbai Indian sits on the top of the table when it comes to winning the IPL trophy.
Owing to his marriage, unfortunately we won't see the likes of Jasprit Bumrah in the India's test against England where he has been a key player.
It is believed that Jasprit Bumrah will be back in IPL on April 9 where Mumbai Indians will play the first IPL match of this season against Royal challengers Bangalore.