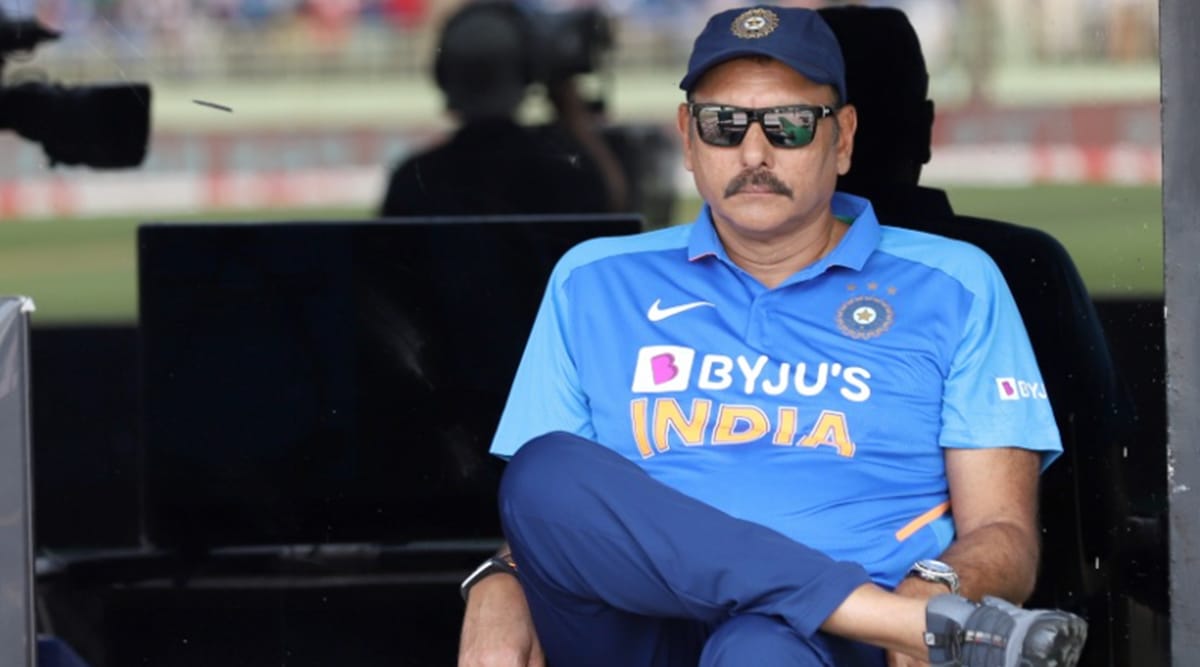 Indian head coach Ravi Shastri's RT-PCR results have come out that show that he is covid positive. This will rule him out of the remainder of the England tour as he needs time to recover and quarantine for the next few days. As a precaution, all those who were in close contact with him have also been sent the quarantine.
On Sep 6, it came to light that Indian head coach Ravi Shastri was found to be covid positive and the Indian team will have to play the fifth and final test on 10 Sep without Indian coach staff. When Shastri returned positive in the lateral flow test results on Saturday, bowling coach Bharat Arun, fielding coach R Sridhar and physiotherapist Nitin Patel were also put in isolation. Since the BCCI has stated that it wants to have the bubble to bubble transfer of the Indian team from England to UAE for the Indian premier league. With the coaching staff returning positive, it is highly unlikely that BCCI will allow the Shastri close staff to travel with the Indian team to Manchester.
The bowling and fielding coaches also underwent the RT-PCR test. The results of those tests are awaited on Tuesday morning. We will have to wait and see how those results come out. But still, they will stay for the remainder of the test. And as per local rules, those who have come under close contact with the covid-positive people will have to undergo 10 days of isolation before they can be allowed to go outside. This was exactly the reason Arun was put in isolation as he was in close contact with Ravi Shastri.
However, Covid could not hinder the ability of coaches to boost up the performance of the players. In fact, Ravi Shastri had a telephonic discussion with the players before the final test. He discussed the full strategy on the final test with the Indian players.
The touring BCCI medical team, comprising among others, Muthuswamy, a UK-based doctor of Indian origin, and physio Yogesh Parmar, has been monitoring the members of the Indian contingent. Besides, there is a common Covid team of health personnel appointed by the England and Wales Cricket Board (ECB) that administers testing for both sides. The members of both teams are made to undergo RT-PCR as well as lateral flow tests every day.